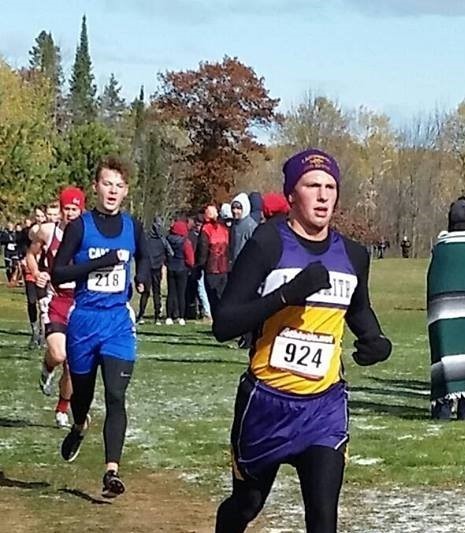 Berg Qualifies for State
Ladysmith School District
Monday, October 22, 2018
For the third year in a row, Connor Berg was able to qualify for the State Cross Country Meet. He will be representing Ladysmith in the Division 3 Boys Race at Wisconsin Rapids on Saturday, October 27th, with the race scheduled to start at 12:35 p.m.
Connor completed the course in a time of 17:41 and was the sixth overall finisher. Because two of the runners ahead of him were members of the top two teams that qualified, Connor became the 4th individual qualifier for the State Meet. However, Connor did not receive the news that he had qualified for almost two hours after his race was completed because team results were not shared until the awards ceremony. All that Connor knew during this time was that he probably qualified, but couldn't be certain. As a senior, this definitely brought on some nerves as to whether or not his high school cross country career was over, or if he had earned himself one more week. However, this experience was not new to Connor as this was the same process he had been through two years ago as a sophomore when he was the fifth and final individual to qualify for the State Meet that season.
We would like to wish Connor the Best of Luck!