EDIT MAIN
WELCOME TO THE LADYSMITH Middle SCHOOL
The staff at LMS are dedicated to creating the best learning environment for our students. Everyone associated with this school takes pride in our students, staff, facility, and community. Students are supported and encouraged to get involved in the many school activities, programs, clubs, and organizations available.
Our students are expected to commit to achieving their very best each and every day. At LMS, we value the efforts of our students whether they occur in the classroom, or in co-curricular, or athletic competitions. The support and pride students and staff show each other benefits all and helps to create additional opportunities for "traditions of excellence" to flourish here at Ladysmith Middle School.
The mission of Ladysmith Middle School is to develop positive self-esteem and challenge students to strive for excellence in reaching their full potential as responsible, accountable, global citizens through effective family, school, and community relationships, which are committed to learning as a life-long process.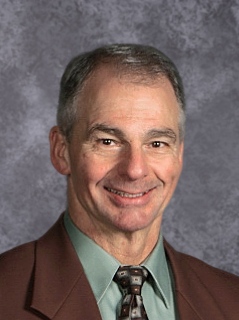 Dr. Robert Lecheler
Principal
blecheler@sdlwi.org
715-532-5531




WELCOME
Chelsea Anderson- New LMHS Assistant Principal
As someone who was born and raised in a rural Wisconsin town, I am so excited to be joining the School District of Ladysmith and look forward to the close-knit atmosphere that a smaller district provides. For the past six years I have been a classroom teacher in the Chippewa Falls Area School District and have had many opportunities to participate in PBIS coaching, RtI district committees, building leadership teams, technology committees, and have served as a guest administrator and grade-level team leader. I earned my master's degree from Concordia University in the fall of 2017 and have both a Principal and Director of Instruction license in Wisconsin, along with several licensures in the content area of Social Studies. I feel so honored to have been selected to join the SDL Administrative team and I look forward to using my past teaching and leadership experiences to be an active and effective member of that team.