Welcome Back to the 2021-22 School Year. Before School Interim session starts on Monday, August, 30th. Buses will run during these two days as normal. First official day of school is Wednesday, September 1st. We look forward to seeing you, let's make it a great year!


Important Message from Laura Stunkel, Superintendent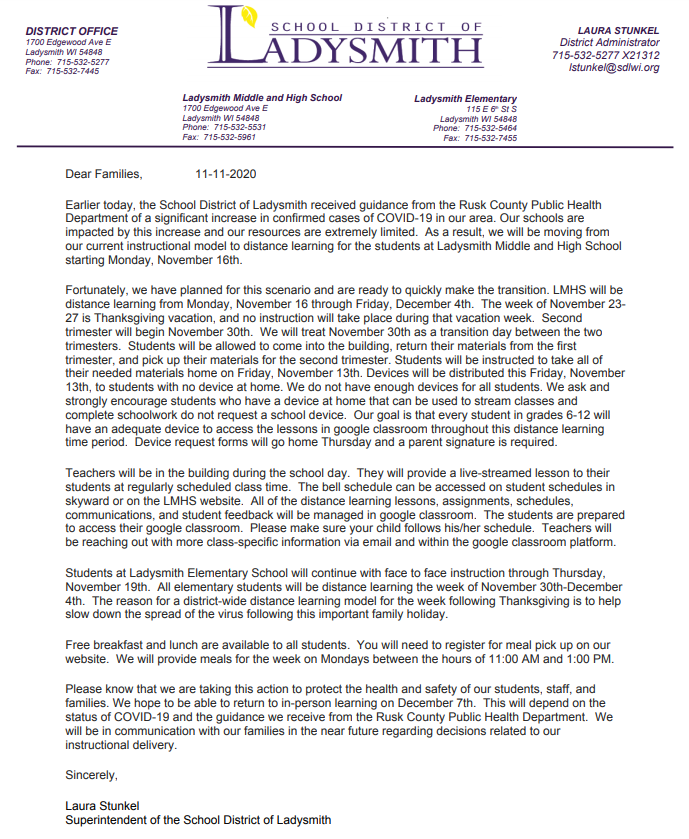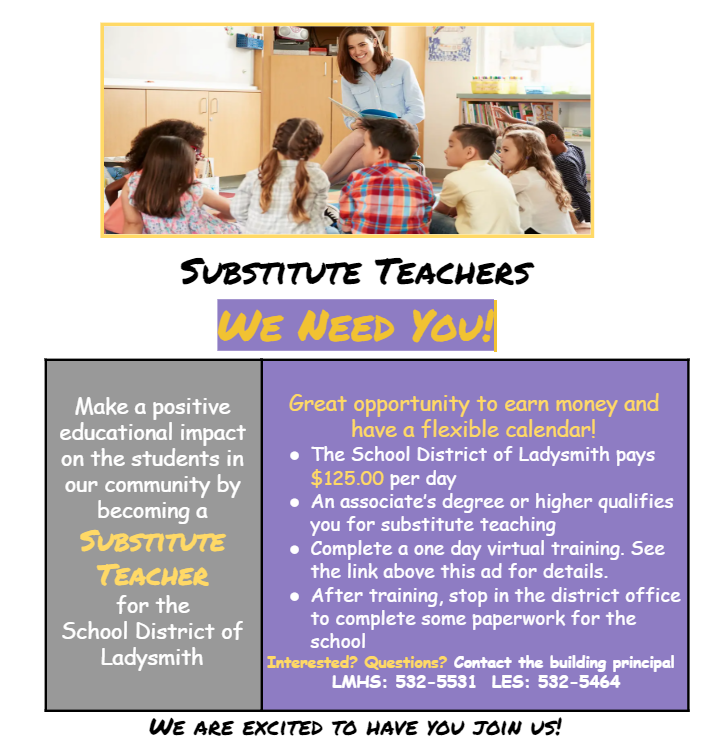 LMHS Picture Retake Day is Tuesday, October 13. Please open the attached flyer for order details. You may place your order online or have your child pick up an order form in the school office. If you are getting a picture retake, you must return the original packet on October 13. All students are required to have their picture taken for their student ID's whether you purchase them or not.

This is an important message from Laura Stunkel the Superintendent from the School District of Ladysmith There is a change in the 2020-2021 School Calendar. On September 25 and October 23 there is NO SCHOOL for students. Next Friday, September 25 and then again on Friday, October 23, only the staff will report to the school buildings. This school year is challenging for everyone and teachers need time this Fall to meet the needs of ALL of their students. Some of the students are face to face and some are distance learners. This requires more time for planning, connecting with students, and providing feedback on assignments and assessments. We are sorry for any inconvenience this may cause with our families. Please plan accordingly. We appreciate your cooperation with this calendar change.

IMPORTANT Message from Laura Stunkel, Superintendent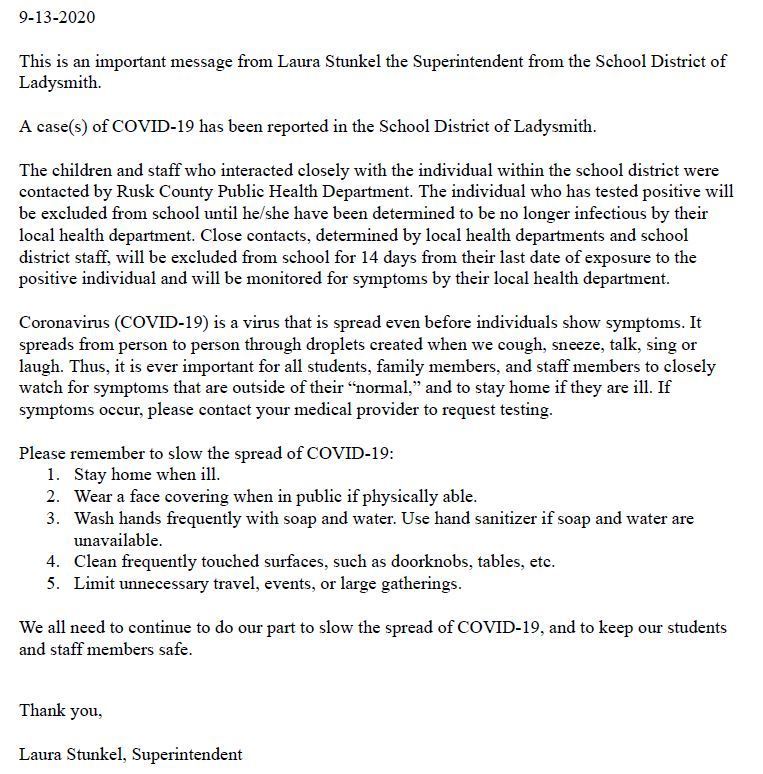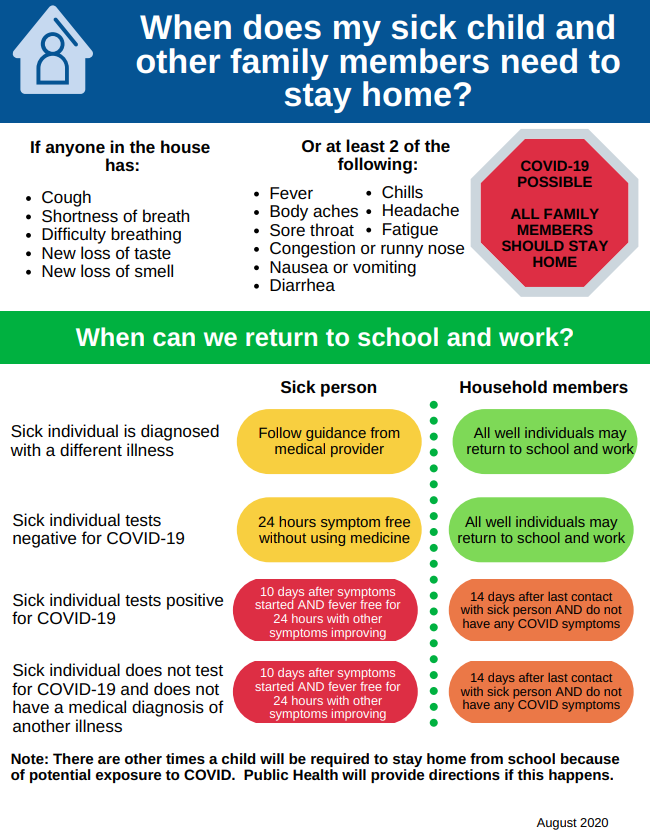 The Ladysmith Middle and High School Athletics Department is seeking the following positions: Middle School Girls Basketball Coach (WECAN# 93421) High School Assistant/JV Girls Basketball Coach (WECAN#93420). Interested applicants should apply through WECAN.

LES Back to School Info!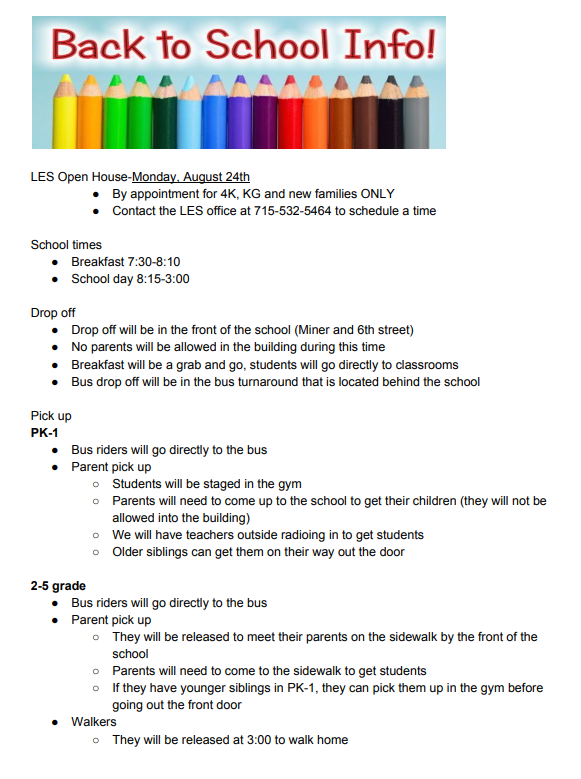 Middle and High School Students/Parents. Picture day will be Thursday, August 27th. Attached is an order form and the online order information. We look forward to seeing you all!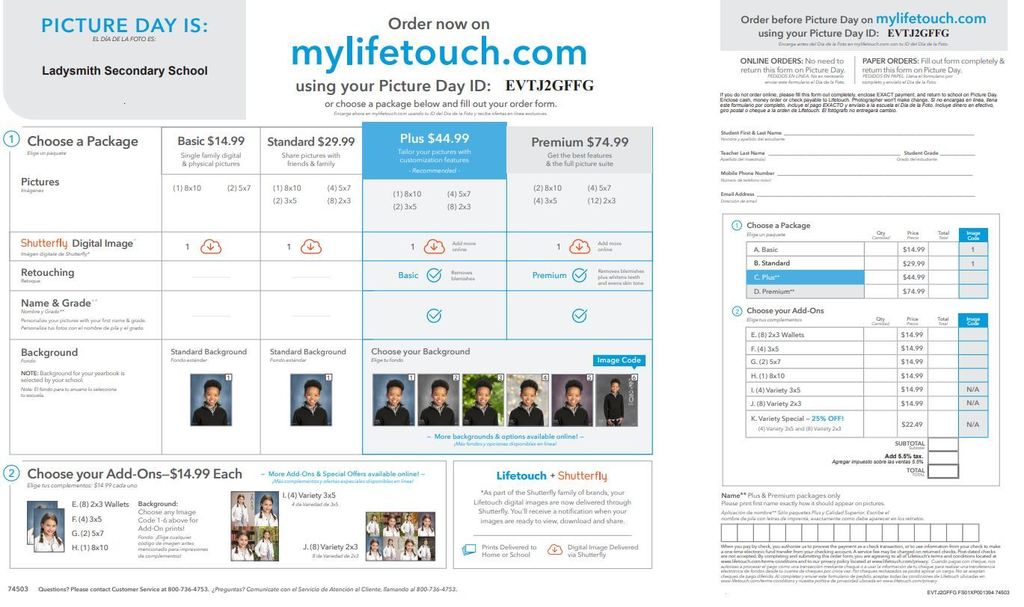 Dear Incoming 6th Graders and Parents- Welcome to Ladysmith Middle and High School. Normally we would simply invite you in at your leisure for open house, but unfortunately this year we must change things due to the Covid-19 pandemic. We ask that you please sign up for a conference time. We will be limited to 3 families- please just the parents and 6th grader if at all possible- during each time to meet with your 6th grade teachers for about 15 minutes, then take a tour of the school. You can also bring in your school items and put them in your locker during this time. Masks are required while you are in the school. You should be receiving an email from signup.com to register. Or you can click on the following link to connect to the form.
https://signup.com/go/NjqmYTZ
If you are having any problems with the form or have any questions, please call the LMHS office at 715-532-5531.
Important message regarding the start of the 2021 school year.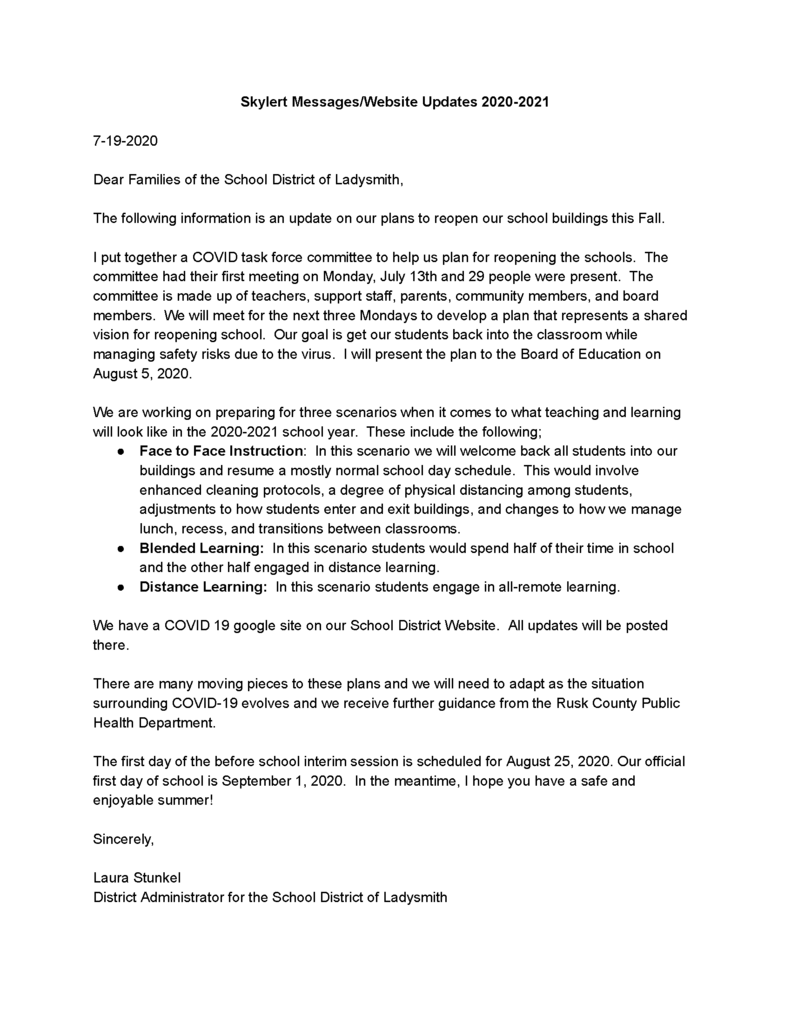 LES Parent Communication Letter from Mrs. Stunkel 05/25/2020. Click below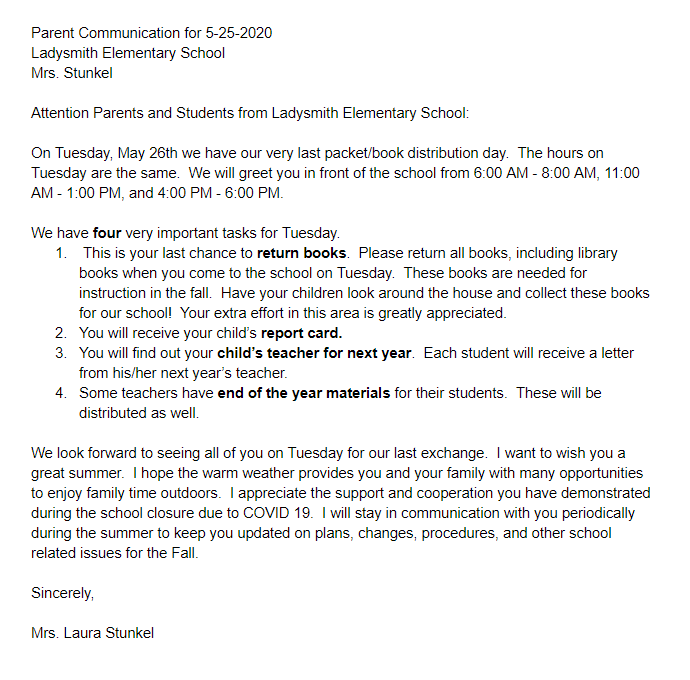 April 20th- 8:20pm Student Athlete Tribute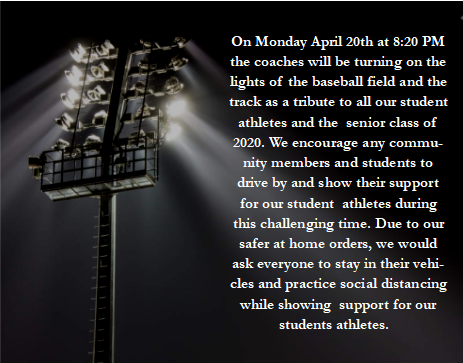 Important Message from Superintendent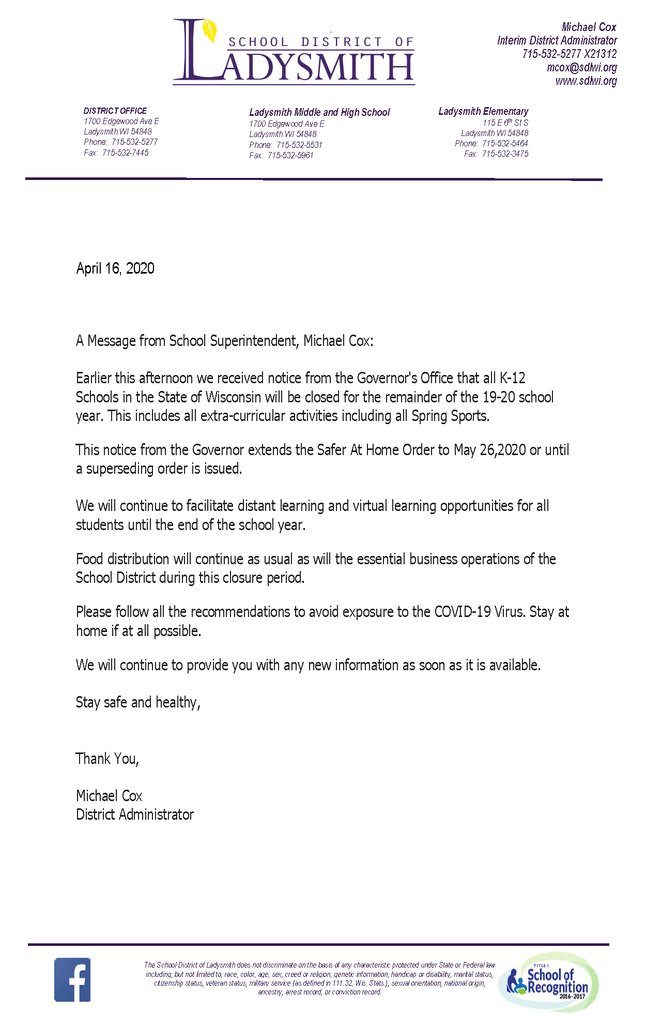 LES Honored Title 1 Recognition Award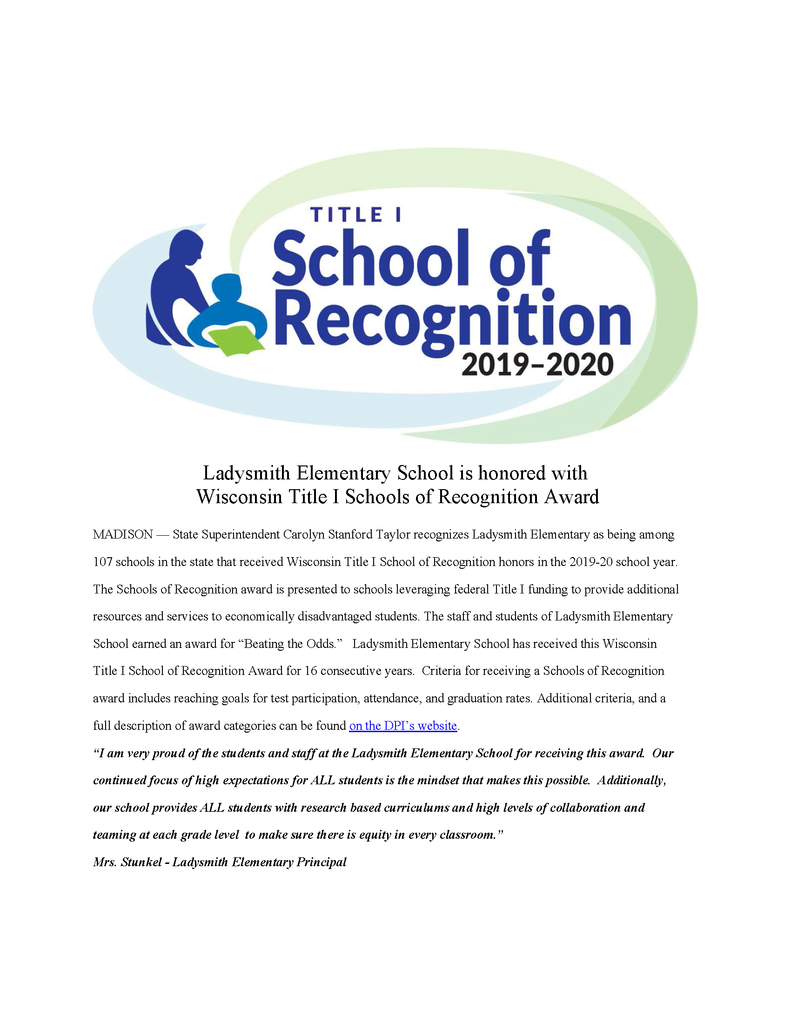 Attention Elementary Parents/Guardians and Students.